December 6, 2014 in Uncategorized
We have just finished our new installation at Ski Dubai in Mall Of The Emirates. HQ Creative came to us with Disney's Frozen inspired buildings. One group themed in the midst of winter and a second coming into spring.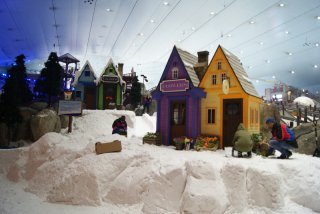 The buildings have a warm glow poring out the windows and white smoke bellowing out of the winter groups chimney giving you the full effect of a cosy fire place inside.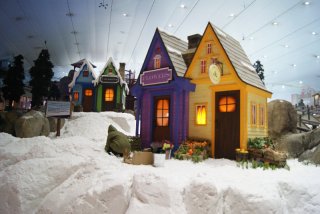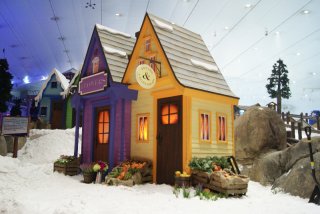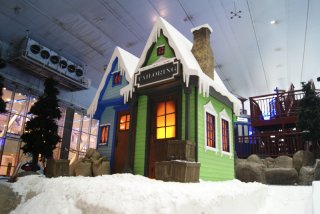 The wood grain was created completely by hand, along with all the other dressing including the snow, icicles, stonework chimney and roof shingles. Also the window graphics replicating frost and led lining were created in house by JR Scenic.