November 19, 2013 in Uncategorized
The Arabal conference held at the St. Regis Hotel on Saadiyat Island was an interesting build for us here at JR Scenic. HQ Creative came up with the LED lit stage and we made their design into a reality. The main stage in the image below features two front projection screens either side of a larger rear projection screen. The curved dynamic shapes made for a challenging build but one that we accomplished, and are very proud of the result.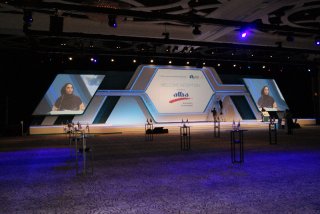 The image below shows a small break out stage which we supplied for the Arabal workshops which took place the day before the main conference.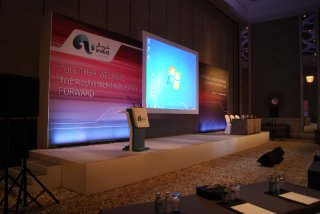 The Arabal Lectern added another level of sophistication to the conference as a whole. With attention to details such as this the Arabal conference really stands out as an impressive event.