April 6, 2014 in Uncategorized
The International Exhibition for Security and National Resilience was a great success last week. We were asked by Jack Morton to build the set which replicated a street scene in which the emergency services of the UAE would conduct their routines in the event of a national emergency.
We supplied 2 buildings which set the scene, a Supermarket and a Bank.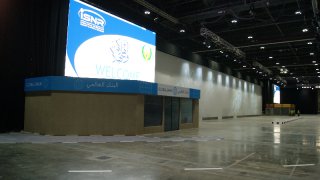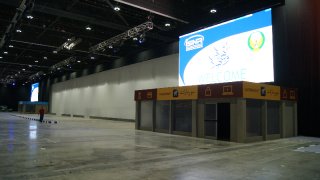 We also supplied road markings, concrete effect plant boxes, curbs and pavements which included hand painted grout lines to replicate pavement slabs.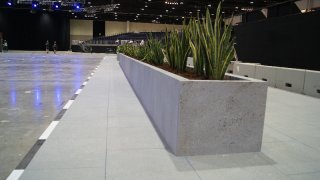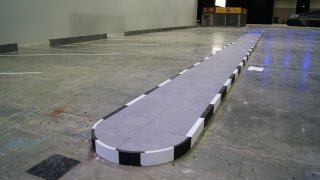 Once the projection screen was pulled away it revealed 3 buildings which had been damaged in the earthquake scenario.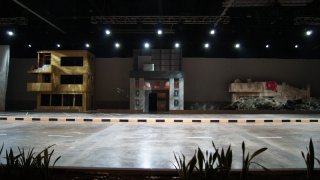 The collapsed building included concrete effect props such as columns and breeze block sections of wall which were carved out of polystyrene.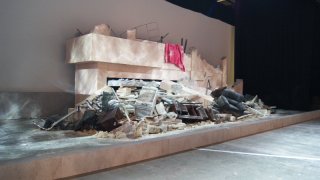 The building below was in the style of an office block. While the exterior was undamaged the inside was made to look as if it was engulfed in flames by clever lighting and a smoke machine. A man exited the building via the roof and was seemingly rescued by a helicopter rescue team.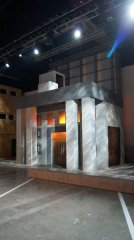 The final building was the fire building, which was home to a series of pyrotechnic special effects. Including a flame bar which was to be extinguished by the fire brigade, a water tank to collect the water used and a mortar which fired debris and a fireball out of the 1st floor window. As the show included real flames we had to make this building entirely out of Class Zero MDF, which does not burn.